with their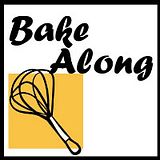 I did not fancy eating pear and crumble only so decided to have a base for it!
the recipe I used involved melting 250g of unsalted butter in water and sugar;
then add part by part to shifted 1 cup self raising flour, 1 cup all purpose flour thingy
add enough flour to make a pliable dough and then leave in the fridge for 30mins thingy
either I interpreted the recipe wrongly or it was not a good one
(so I won't give the full recipe here)
Above: chopped pears with raisins mixed with the spices and honey (cos I had no maple syrup)
Above: the 3 small pies have apple filling
while the apple pies can be eaten because they are smaller so the dough was done,
as compared to the large pie where while the pears are chunchy
but I dislike the topping but
the dough was soggy ;(
but I managed to save the situation by toasting slices of it
in the toaster oven before eating!
anyways, bake night was saved by this usual bread 
and I made something with my blender
hint2: something that after blending, then cooking in a pot over medium heat
the results which will go very well with the next BakeAlong item ~ Scones!